7 Facts about Luck be a Landlord on Mobile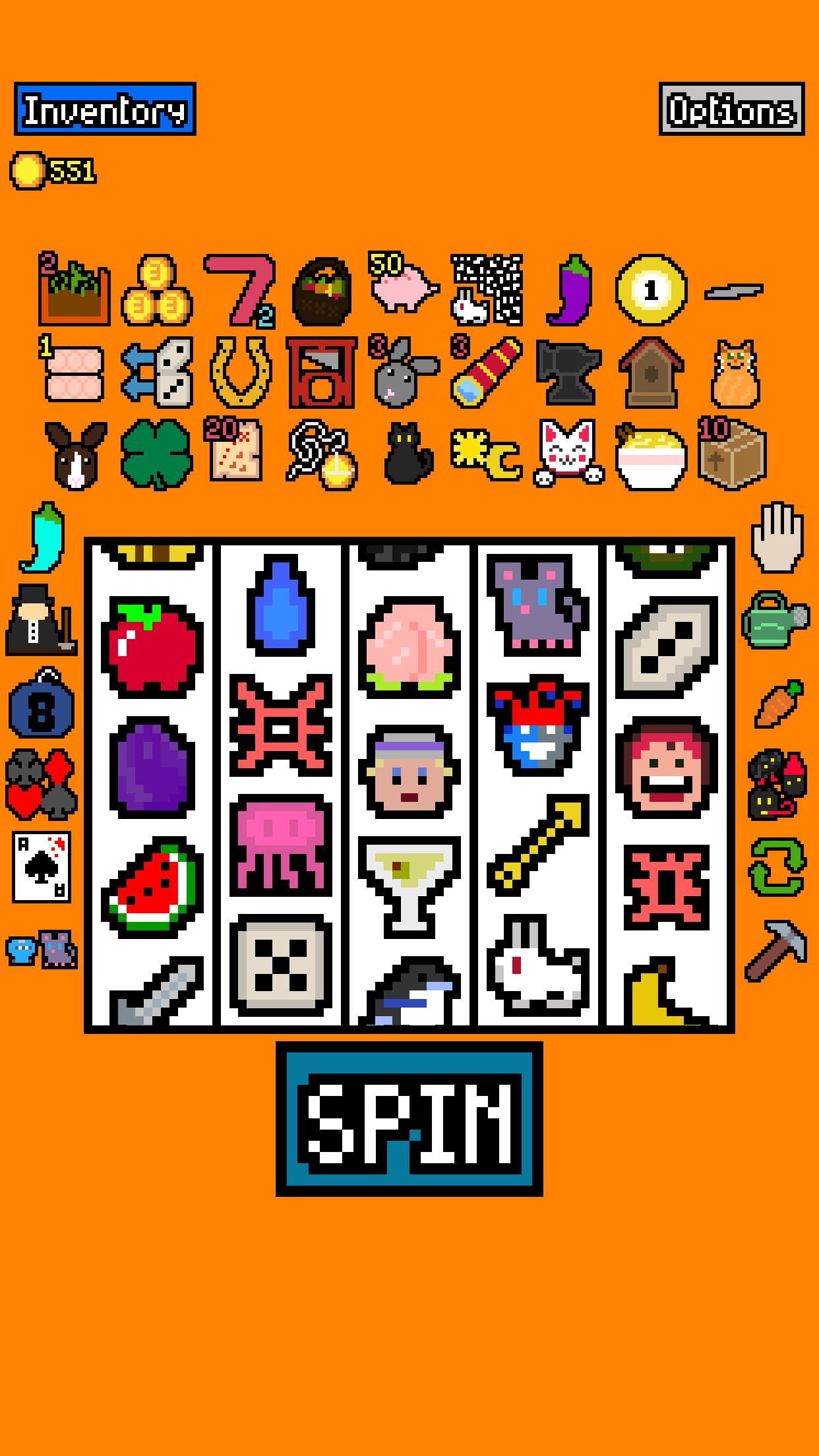 Hey everyone! Here are some facts about Luck be a Landlord's upcoming mobile release:
1. The mobile port is complete, code-wise
This might beg the question: "Why not release it right now?" Apple and Google still have to approve the build. Also, to be honest, the game will have a more successful launch if players have time to pre-register for it. Speaking of which...
2. Pre-registration is available for the Android version
The Google Play Store page is live! If you pre-register, you'll be notified when the game is released. Pre-registering also helps me out quite a bit in the Google algorithm, so if you have any interest in the mobile version, please consider pre-registering on the Google Play Store page!
3. The game will cost $4.99 USD on mobile
This price may be higher or lower based on your region and currency conversion. I put a lot of thought into what the price should be, and I decided I don't want to participate in a "race to the bottom" where devs are pressured into making their game $0.99 or free to undercut other games. I also don't want to make the game free with ads or microtransactions. It feels icky to me and it's not something I want in my games. You pay a fair amount, you get a fair product, no bullshit along the way. That's my promise.
4. The iOS version will not feature landscape mode at launch
This is due to a bug within the version of the Godot Engine I built the game in. 4.x builds of Godot don't have this limitation, but porting the game from 3.x to 4.x would take a very large amount of time and effort, and I'd rather get the game out sooner. I have hope that this will be added to future 3.x builds of Godot soon so I can add landscape mode to the iOS version. Landscape mode is functional in the Android version.
5. There will be Game Center & Google Play achievement integration
The Google Play achievements will be effectively identical to the Steam version. Unfortunately, since Apple limits apps to 100 or fewer achievements, the iOS version will have 186 in-game achievements, but only 100 Game Center achievements. The Game Center achievements will be labeled 1%, 2%, 3%, etc. and will be unlocked when the corresponding percentage of in-game achievements have been unlocked.
6. There isn't a 6th fact
I honestly couldn't think of a 6th fact, I just thought 7 was a fun number of facts to have because of the whole slot machine thing.
7. The release date is July 21st, 2023
This assumes that the builds I've submitted to Apple and Google are approved without any issues. Barring that, the game will release on July 21st, 2023 at 1PM EST!